Elevation Brand Ambassadors
Join The Elevation Team
Elevation Battery is proud to support our Elevation Ambassadors: Full-time RVer's, Influencers, innovators, and lifestyle adventurers who are elevating their freedom experience in life. Ambassadors promote Lithium Ion technology with a focus on promoting awareness of the Elevation Battery. Ambassadors earn a 5% commission on purchases made through their promotional efforts. Unique tracking links are assigned to each affiliate program member upon approval as well as a package of marketing materials and tips for being successful in earning commissions. We work hard to support you. Apply to become an Elevation Ambassador Today!
Meet Our Elevation Ambassadors!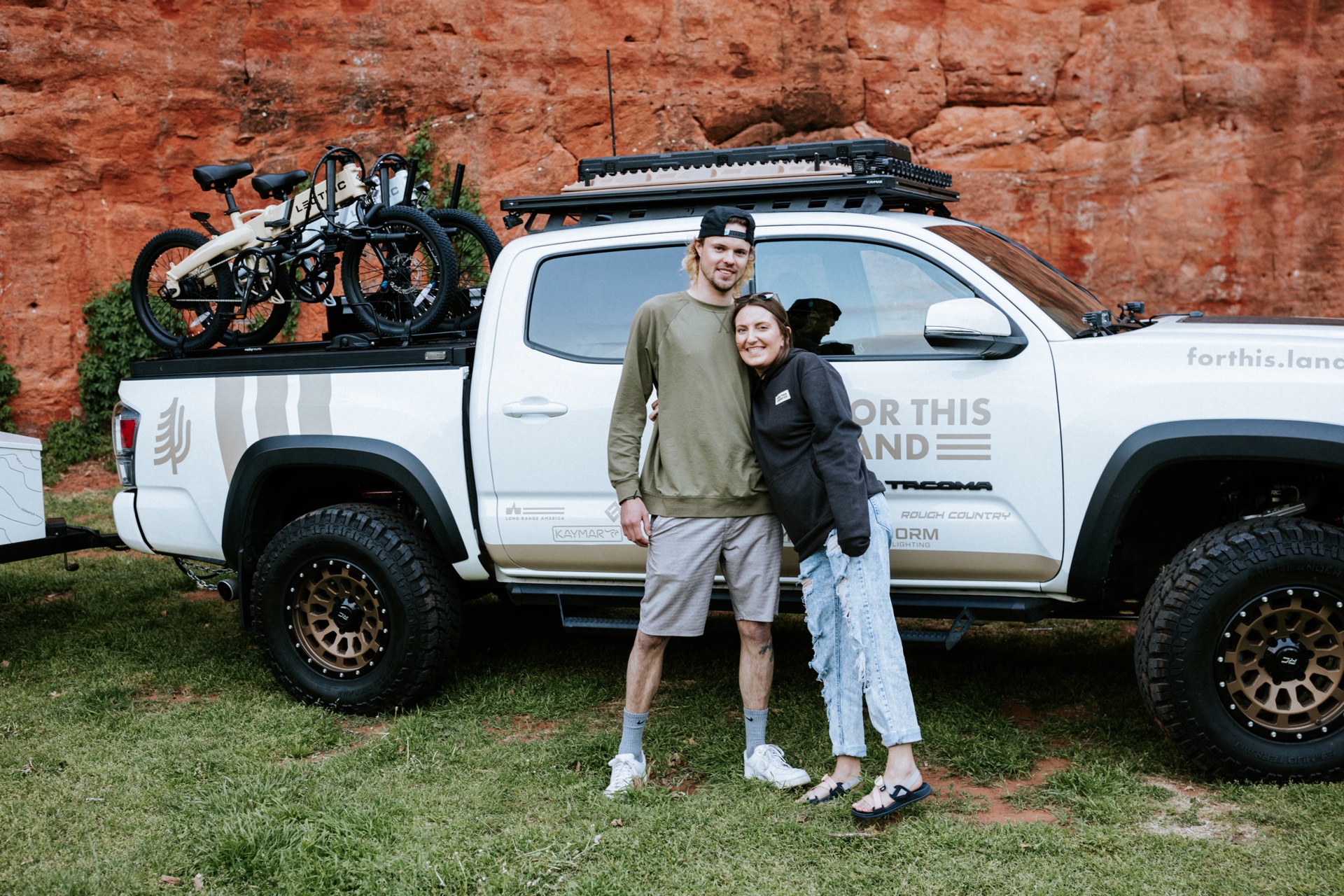 For This Land Adventures
Welcome to the Elevation Ambassadors Program!
Join our team of brand advocates who are passionate about Elevation Battery. As an Elevation Ambassador, you have the opportunity to earn commissions by promoting our high-quality battery products. Even if you've never heard of affiliate marketing before, we're here to guide you every step of the way.
Benefits Of Becoming A Brand Ambassador
What is affiliate marketing?
Affiliate marketing is a performance-based marketing strategy where you earn a commission for promoting Elevation Battery products and driving sales through your unique referral link. It's a simple and rewarding way to share your love for our products with your audience and earn money for each sale you generate.
Commission structure:
We value your efforts and want to reward you accordingly. Our commission structure starts at a competitive 5% commission on all affiliate sales. As you excel and contribute more to our program, there will be opportunities for increased commission rates and exclusive bonuses.
Marketing resources:
To support your promotional efforts, we provide a range of marketing resources. You'll have access to professionally designed banners, graphics, and social media shareables that highlight the key features and benefits of our products. These resources will make it easier for you to create compelling content and engage your audience effectively.
Customized landing pages:
We want to ensure that your referrals have the best experience when they visit our website. That's why we offer customized landing pages exclusively for our Elevation Tribe Ambassadors. These landing pages are optimized to convert your traffic into sales. You'll receive your unique tracking links to direct your audience to these pages, making it easier to track your referrals and commissions accurately.
Monthly commission payouts:
We understand the importance of timely rewards. Therefore, we process commission payouts on a monthly basis. You'll receive your earnings directly into your preferred payment method. Transparency is key, and we provide detailed reports on the sales you've generated and the corresponding commissions earned.
Support and guidance:
We're committed to your success as an Elevation Tribe Ambassador. Our dedicated affiliate support team is available to answer any questions you may have, provide guidance, and offer tips to optimize your marketing efforts. We'll also keep you updated on product launches, promotions, and other exciting news through our exclusive ambassador newsletter.
Ambassador Application
Join us in spreading the word about Elevation Battery, a brand known for its reliability, durability, and superior performance. Together, we can make a positive impact while earning commissions along the way.
Sign up today and let's embark on this exciting affiliate marketing journey together!